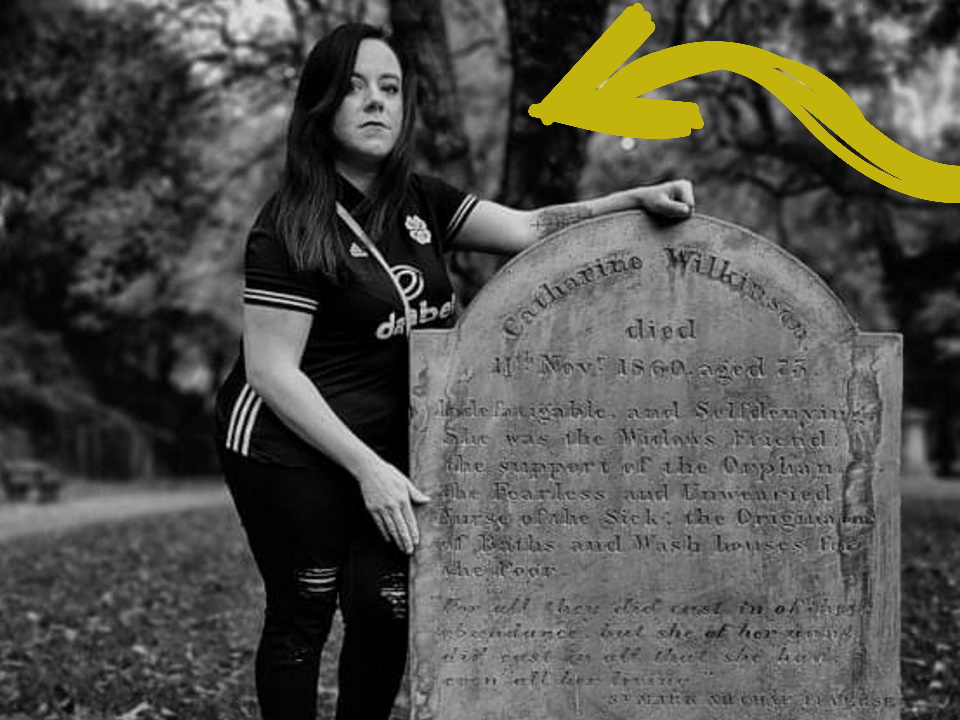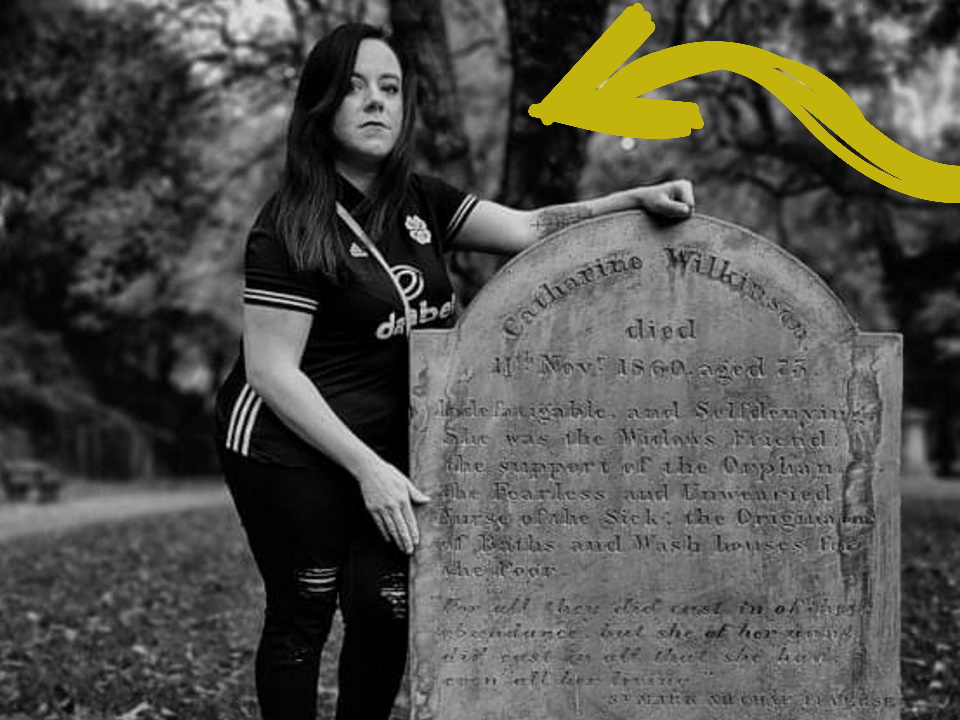 01
Feb
For St Brigid's Day 2021, the Liverpool Irish Festival have commissioned a number of artists to create works that consider female empowerment and endeavour.
We contacted Cathy Carter, who has been a brilliant Festival supporter and performer for a number of years, to see if she fancied taking on a commission and within moments, she suggested writing a song about Kitty Wilkinson (1786-1860), 'Saint of the Slums'.
Kitty has featured in the Festival before, being the eponymous hero of Carol Maginn's play of the same name, performed by Falling Doors Theatre (2018). Now she is honoured in song, marking her life as the quasher of cholera, which saw her take on the medical fraternity with her wash-house; the first public wash-house in Liverpool.
Kitty's life in Liverpool began on a ship from Ireland. So bad was the crossing, she lost her father and sister to the sea, affecting her family life from then on. Kitty's story chimes with today in all manner of ways. Her tragic journey to get here by sea is relfected in the news stories of migrants crossing treachourous waters to try to find safety. Some don't make it. That she helped to combat cholera, which swept through the nation and killed 23,000 people, reminds us of what is being done -and must still be done- to combat Covid-19 and the toll it is taking. Kitty's ability to look at her neighbours and provide help, shows us that, we too, must think of our neighbours and remain safe.
In the spirit of St Brigid's work -and Imbolc, celebrating renewal and refreshment- Kitty's story seems resonant and befitting.
Lyrics – reproduced courtesy of Cathy Carter:
The Widow's Friend
At the age of 9 in Liverpool
A new life to be found
Catherine lost her family
When their ship it ran a ground
A life she'd build and working hard
Until the day was done
Working cleaning other's clothes
Until the sickness come
Chorus:
A blanket for your baby girl
A shirt and socks for Da
The sheets that lay upon your bed
Cleanest you've ever had
The simple things that all know the rich don't understand
A gift to my sweet Liverpool from my home Ireland
Like no other known before
It ran throughout the streets
spread to all the baby boys
A sickness hard to beat
But kitty opened up her heart
Her mind and home to lend
And washed the clothes of those in need
Became the widow's friend
Chorus
Bridge
To hear the children cry
The gently wipe their eyes
With a heart so pure
The saint of the slums
And more
The saint of the slums
And more
When she passed In Liverpool
buried in St James
A window with the widows face
Her memory remains
Chorus :
A blanket for your baby girl
A shirt and socks for da (for our fathers)
The sheets that lay upon your bed
Cleanest you've ever had
The simple things that all know the rich don't understand (they don't understand)
A gift to my sweet Liverpool from my home Ireland
Repeat chorus.
---
Cathy Carter
Cathy Carter  was born and bred in the heart of Liverpool, with parents linked to the Beatles through their school years and brought up in a family of musicians. Cathy is in great demand in the thriving Liverpool Irish music scene and has revived her Irish roots, whilst completing her family tree, tracing her father's grandparents from Dublin and her mother's Grandparents from Cavan. Cathy has a strong love for her ancestry and is involved in many Scouse Irish community projects.
A respected performer for over 10 years within the city, Cathy plays for the love of sharing her passion, merging music and Irish History. Irish in Liverpool will be the theme of her first EP which she hopes to release early in 2021.
Andrew Connally
Andrew Connally is a musician/singer songwriter. "I come from an Irish family that emigrated to Liverpool and the Wirral via my grandparents. I was taught traditional Irish music and songs from a young boy by my grandfathers, father and within the old Liverpool Irish Centre where I enjoyed competing in many Comhaltas Fleadh competitions. I have performed with many artists and bands throughout music venues and festivals across the country, as well as over in Ireland. I enjoy teaching music, both in person, group classes or online. Although a big passion of mine is to play live, I love writing my own material and to produce music in my own style. I try to introduce the many influences I have experienced over years into my music writing, production and playing. As well as singing, I play traditional Irish flutes, whistles, piano, guitar and bodhran".
---
Funded by the Irish Government's Emigrant Support Programme's creative community fund.
#CreativeCommunity
Since the onset of Covid-19, cultural organisations and artists have suffered a lack of creative opportunities because of restrictions on arts venues and engagements. #CreativeCommunity is a once-off initiative by the Embassy of Ireland to Great Britain, the Consulate General of Ireland (Cardiff), and the Consulate General of Ireland (Edinburgh) that provided creative opportunities for Irish artists living in Britain to produce cultural content, shared online. Through Creative Community, the Embassy of Ireland in London and the Consulates General in Edinburgh and Cardiff have supported arts and culture-focused projects with eight organisations, directly engaging with at least 40 Irish creatives across Britain to produce and show their work.
The artists Liverpool Irish Festival has commissioned using this programme, include: Cathy Carter / Andrew Connally / Edy Fung (via Art Arcadia) / Alison Little / Maz O'Connor / Ciara Ní É / The Sound Agents. The links will take you to the individual commissions.
Image credit: (c) Edward McCormack (detail only), 2020.
Back to All Events