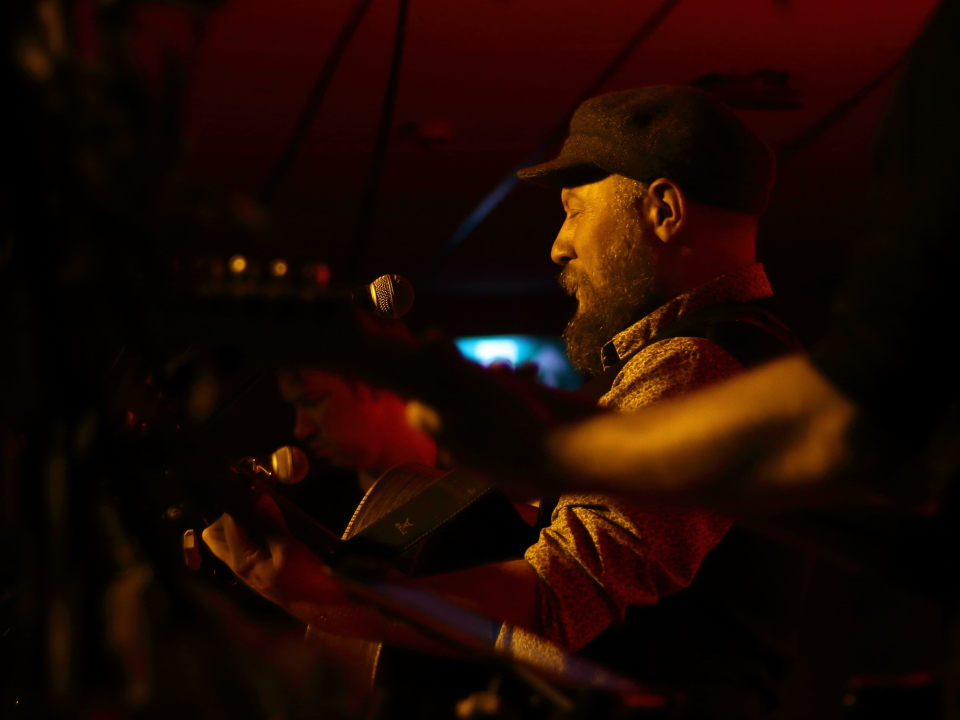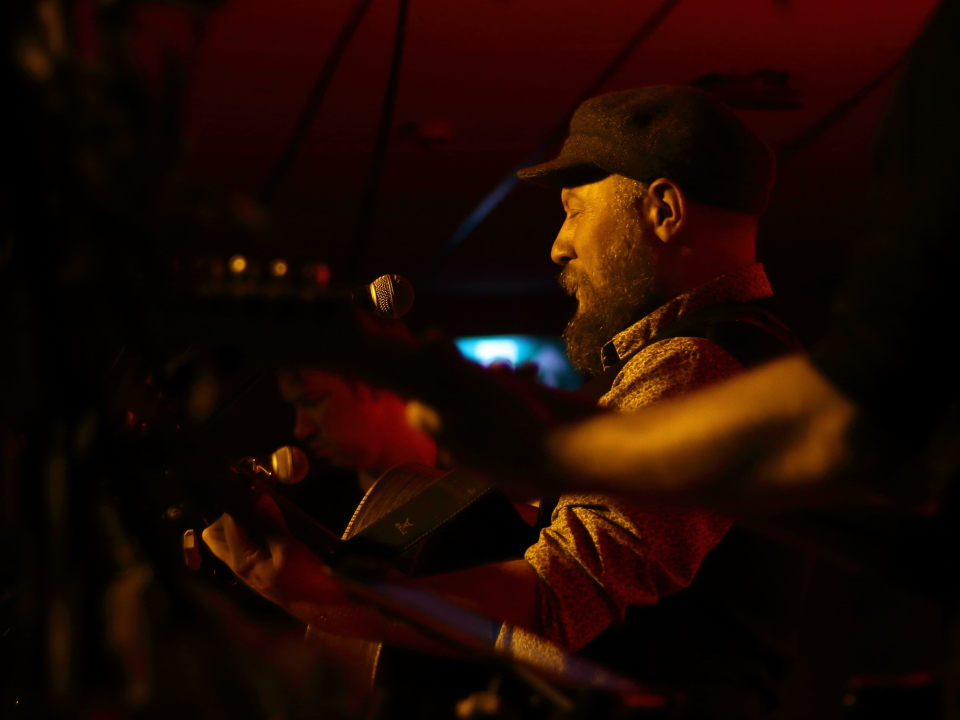 23
Oct
Matt McGinn is a seasoned Irish musician with a number of albums under his belt (and more in production!).
He has collaborators the world over. Having grown up during The Troubles, music was a way for Matt to engage in expression and find peace. He wondered if he could create peace through music and, working with artists in war torn environments, created Lessons of War.
Having explored his beautiful documentary of the same name at #LIF2020, tonight we hear the music -live- along with stories of his experience making the album and the opportunities that can be found in sharing, collaborating and putting a little generosity out in the world.
Image © Bruce Clements
Additional info:
Matt McGinn is a singer songwriter and producer from the foothills of the Mourne Mountains (Co. Down, NI). He has released four studio albums to date, all of which -and notably Lessons of War- were critically acclaimed.
The Line of Best Fit said Lessons of War was a "Plaintive and devastating reassessment of the futility of war, its horrors, effects and after-effects…". Its lead single Bubblegum was penned with Mick Flannery. After playing it Tom Robinson of BBC 6 Music exclaimed"…now, wasn't that just extraordinary?" Matt's latest release Something became the most played song on BBC Radio Ulster (March 2021) and was playlisted on RTE Radio 1. His previous single Annie (Many Moons Ago) was described by Hotpress Magazine as "without doubt, one of the best singles you will hear this year…".
Since lockdown began in March of 2020, Matt -with fellow performer Cormac Neeson of The Answer- have developed and run the online platform Cocoons (facebook.com/groups/cocoons). Now well past its 60th week, it is a gender balanced platform that has seen performances from over 140 established artists all around the word and raised over £12,000 for various charities.
W: mattmcginnmusic.com
F: @mattmcginnmusic
T: @MattMcGinnMusic
NB: The Liverpool Philharmonic has entry requirements aligned with Covid-19 safety. If attending, please make sure you are aware of these and are able to pass their requirements. Information is at this link.
Back to All Events